'Paco El Morlaco', the young Ecuadorian who went viral for creating his own hand prostheses
Paco's goal now is to be able to help other people in the same situation so they can obtain a prosthesis
---

Por Anais Lucena
---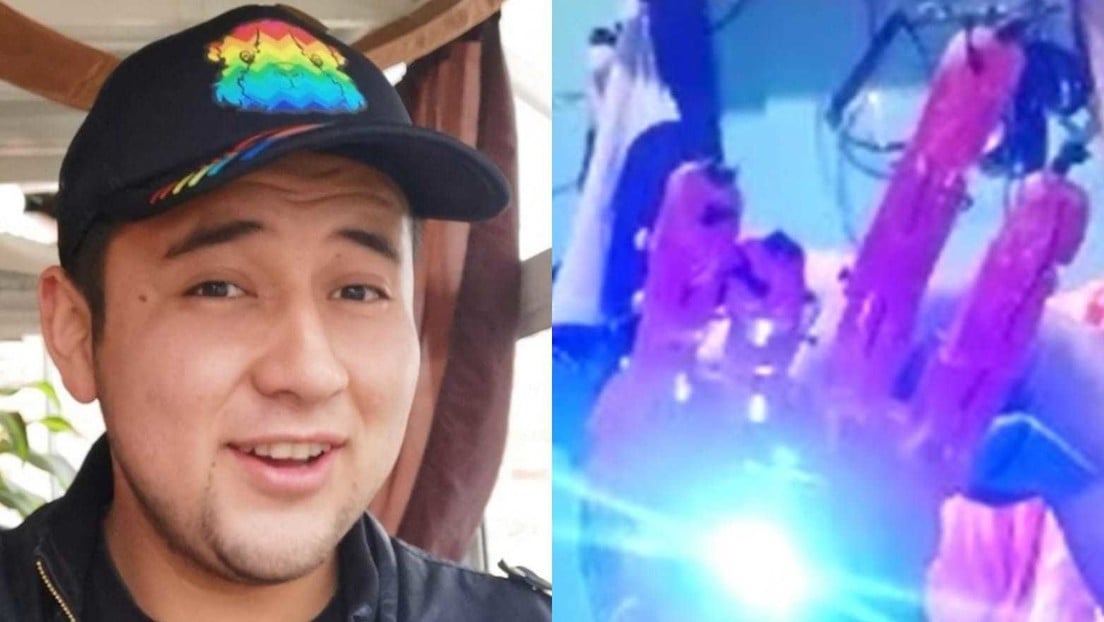 Pedro Francisco Brito Villavicencio, known as 'Paco El Morlaco' on social networks, is a young Ecuadorian whose videos have gone viral showing how he has built his own hand prostheses.
His first motivation was to try to find a solution for his disability, but another goal soon arose: «In the middle of the process, I realized that other people can be helped», he explains in an interview with RT.
He lives in the city of Cuenca and lost his right hand at the age of 13 due to the explosion of a flare he had in his hand and he was playing with it. He recalls that, «in the neighborhood where he lived, it was very easy to get them, because they were dedicated to manufacture of fireworks».
Today, at the age of 23, he remembers that since then, it has been a long process in which he has had to adapt to the lack of a limb.
It was in the midst of the covid-19 pandemic when he began to make his first prostheses. Previously, he had only looked for how to adapt a 'socket' to his stump so as to «be able to lift weights», says 'Paco El Morlaco'. Over time, he understood that in order to function normally, he had to give his arm mobility.
Later, he took on the task of making a hand. «First, I made a finger, literally with a stick I found. I began to carve it and made the phalanges. I put a wooden pin through it to see if it worked and if it could be bent», details Brito Villavicencio. Once that worked, he made the rest of the fingers and attached them to a wooden board.
That experience allowed him to think about the next step and with a piece of eucalyptus wood, he carved what would already be his first prosthesis. Although it turned out to be functional, it was not strong enough, so he began to use other materials such as grilon (thermoplastic material used in industries) or aluminum; however, the difficulties handling these materials prevented his success.
It was thus that he arrived at epoxy resin, which, according to his appreciation, is more resistant than wood for his purposes. It turned out to be one of his most eye-catching hands because, with it, he wanted to replicate Ironman's, putting light on it.
«I wanted to do this project not only for the social assistance (it can provide), but in some way to support the psychological side, especially for children», explains the young Ecuadorian.
So one of his ideas is to do superhero-themed prosthetics, to make kids see that they can 'show off' their amputation, so that they don't see it as a loss, but as an acquired skill. «In this case, the hand of Ironman, and thus it is no longer an issue to hide, but to show, and they do not become self-conscious people», comments 'Paco El Morlaco'.
His latest prosthesis is made of polyurethane resin, and he assures that he would like, little by little, to make them from better materials, including recycled plastic. For this reason, he seeks financial support to buy an extruder machine, which can cost around $12,000. «The advantage is that it crushes the plastic, melts it, and a malleable amalgam comes out that can be put into molds».
The reason for getting one of those machines – he explains – is because «the average polyurethane prosthesis costs $100 or even $150 and with this machine, I could use recycled plastic and bring the cost down to $15 or $20».
The young man wants to make cheap prostheses, within the reach of low-income people. «My family was never able to buy a prosthesis. We even once went to a hospital where they had robotic [prostheses] and when we saw the price, they were over $40,000, that was 10 years ago», he recalls.
However, the situation has not changed. «Here, the basic salary is 450 dollars, and the price of the basic food basket is 750, which makes it difficult for many Ecuadorian families to cover these types of expenses, which is why I try to focus on these people», adds 'Paco El Morlaco'.
In this sense, another of his projects is to make 10 prostheses and donate them to those who need them most. To do this, he asks people who see his videos on social networks to support him to raise funds or help him 'share' so other people can know his cause.
Likewise, he dreams of having a foundation to help people with amputations in his country and would even like to travel to other places to make custom-made prostheses for people who require them.
---