School bullying against migrants sets off the alarms in Spain
In 2020, bullying in a country like Spain caused the suicide of 61 children and adolescents
---

Por Anais Lucena
---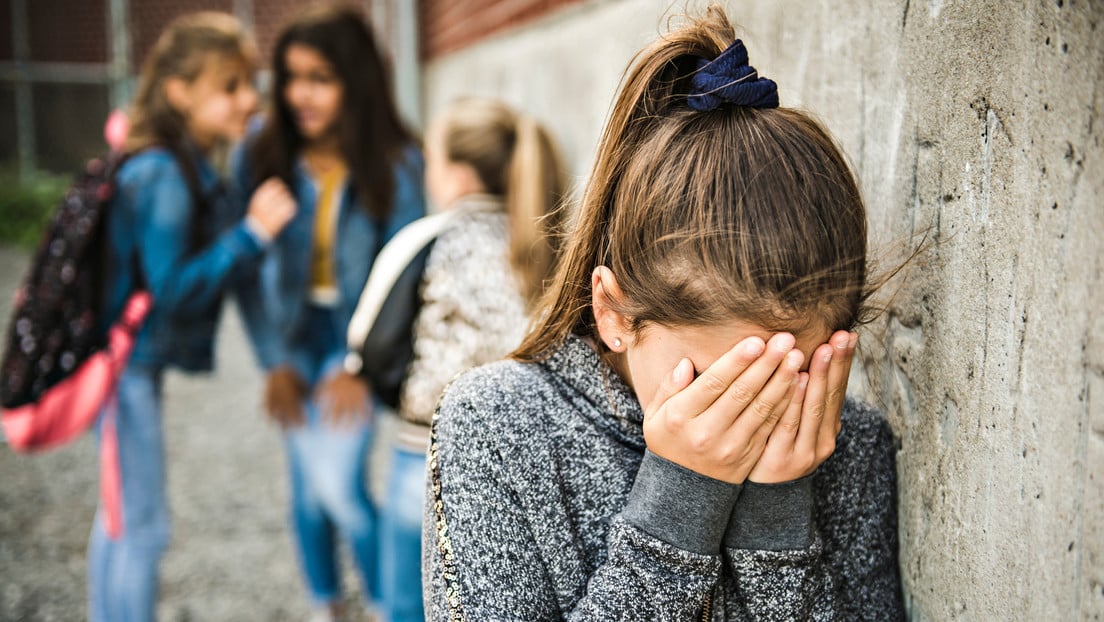 «This is not 'bullying' or 'bulling' «, snapped the teacher at Saray, a 10-year-old girl, when she tried to explain the bullying she suffered.
Last Friday, a few hours after leaving class, the minor threw herself out of the window of a third floor of a building in the Spanish city of Zaragoza. It was her mother, who had gone out to do some shopping for her, who saw her lying on the ground and called the ambulance. She didn't die. She fractured her hip and cracked her left ankle.
«They told her 'shitty sudaca go back to your fucking country', they pulled her hair, they wet her clothes or took away her school supplies. I imagine that since she did not find help either at school or in us, she began to keep things to herself and as the only way out, on Friday, she decided to jump off the balcony», the father told El Heraldo de Aragon.
The family, of Colombian origin, will appeal to the Justice system to determine the alleged responsibilities of the center that, for its part, was «willing» to collaborate in the investigation, reports RT .Bullying = «Fat, seal»
Saray's case occurs a few days after the video of Izan, a boy harassed by his classmates on his birthday in the Spanish town of Lloseta, in Mallorca, went viral.
His brother published a message on the social networks telling the story. «Today my brother turns 11, yesterday, excited, he went to buy a cake so as to celebrate at school and the pleasant surprise was that instead of singing happy birthday to him, what they have done has been to start singing to him but calling him 'fat, seal' «, he explained.
The brother – who accused the teachers of «turning a blind eye» – continued: «He has come home and the first thing he has done is burst into tears and say that this life is shit, that he did not want to live anymore».
The shows of support were so many that Izan thanked them through the social networks. «Thank you very much to all of you who have sent me congratulatory videos for my birthday, for all the support I have received after what happened to me. You have raised my morale a lot", commented Izan.
A few days after the start of the school year, cases such as those of Saray or Izan set off the alarms and once again opened the debate on the victims of bullying in Spain, a country where 61 children (girls, boys and adolescents) committed suicide in 2020.
According to Save The Children, minors who are victims of bullying are 2.23 times more likely to have suicidal ideas and 2.55 times more likely to make suicide attempts than those who have not suffered bullying.
In the report 'The Student Opinion', carried out by the Mutua Madrileña Foundation and the ANAR Foundation, one in four students, 24.4%, perceives that there is bullying in their class, a figure higher than last year (15.2%), when the classrooms were not 'face-to-face' spaces due to the pandemic.

Insults, nicknames and ridicule
The study, for which 5,123 students and 229 teachers from five autonomous communities were interviewed, concludes that bullying has changed since the pandemic. The most common type of bullying in the last year was insults, nicknames and teasing, followed by isolation (leaving the child aside or alone), spreading rumors, hitting and kicking and threats.
The main reasons for this are the physical appearance of the victim, the things she does or says, good grades or simply that the aggressor is aggressive (20%).
With regard to cyberbullying – the most used tools are WhatsApp, Instagram and TikTok – in the vast majority of cases the bullies are classmates at the school.
A surprising fact is that one in four students recognizes that she has been able to participate in a situation of bullying or cyberbullying without realizing it. Likewise, almost half perceive that their teacher «does nothing» and nearly two thirds perceive that the school does not act when these things happen
From the State Observatory on Disability, it is recalled that this form of violence affects certain groups more significantly, such as «ethnic minorities, LGBT people or people with disabilities».
Among the most notorious battles is that of José Manuel López Viñuela, father of Kira, a 15-year-old girl who committed suicide last year by jumping from the roof of her house. Viñuela requests, through the citizen platform Change.org, the creation, by the Ministry of Education, of a school bullying law that «specifies the pertinent actions both in the case of harassment by teachers towards students and in the case of 'bullying' between students".
«Every day I wonder why. What can make a 15-year-old girl feel like she can't take it anymore. What happened to her at school the day before, and what did she fear would happen to her that day if she went back. What awaited her had to be terrible if, in order not to go to class, she even preferred to die», said Viñuela.
And he clarifies: «Enough of thinking that the mockery, the insult, the aggressions 'are things kids do'. They are not. They are a serious social problem that can (and does) end innocent lives».
---