More than 1,300 Venezuelans have died in Colombia during Duque's regime
Nicolás Maduro denounced that the Colombian government ordered infecting the Venezuelan migrants who have decided to return, by the thousands, according to intelligence
---

Por Alexis Rodriguez
---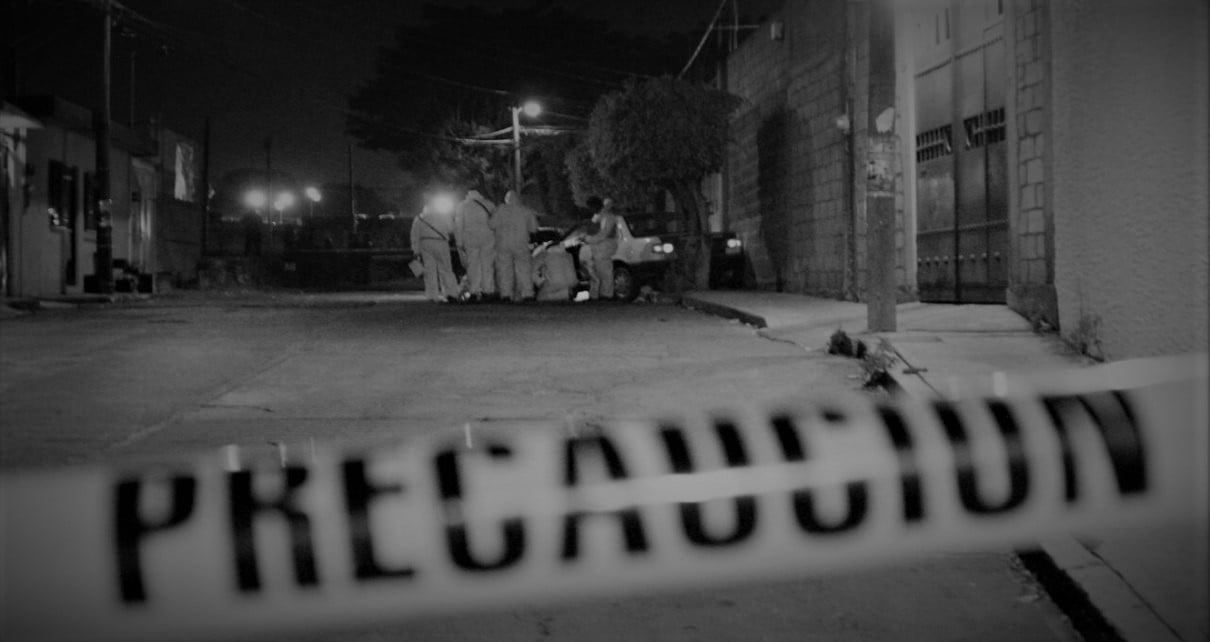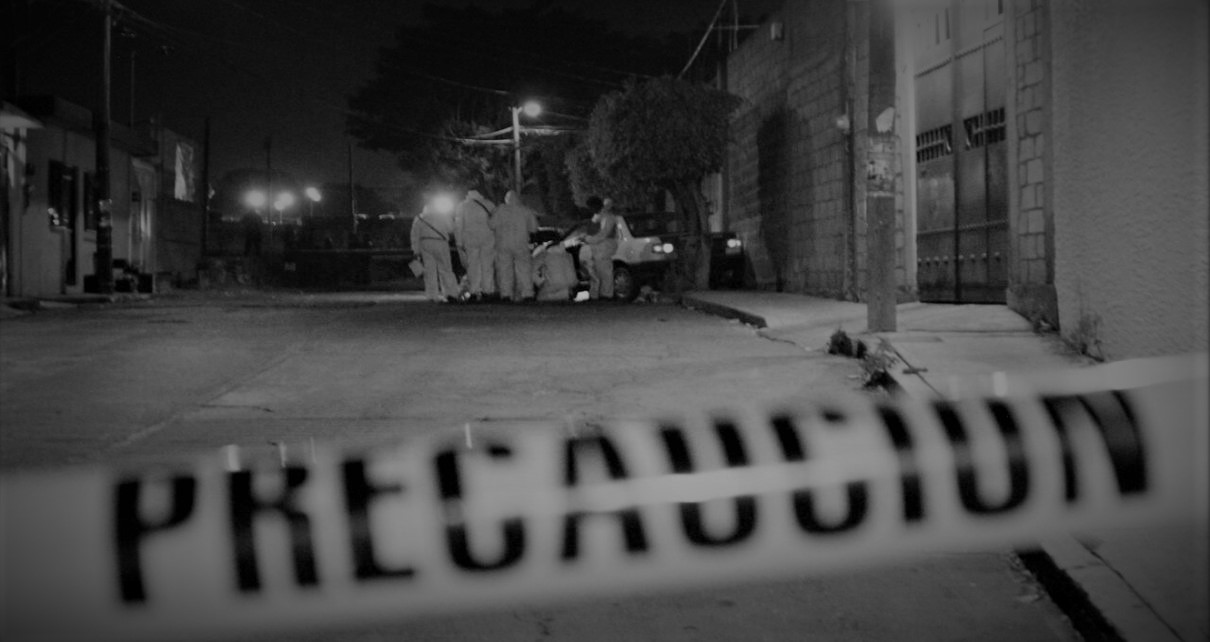 Since Iván Duque assumed the Presidency on August 7, 2018, the number of Venezuelans killed in Colombia for different causes has skyrocketed, to exceed at least 1,300 victims, according to information confirmed by the Colombian Institute of Legal Medicine.
In 2019 alone, the year in which the highest peak of deaths of Venezuelans was marked – 1,015 people died for different reasons – the vast majority of them from homicides or cases related to violent deaths.
So far in 2020, the figure has now reached 278 fatalities. Meanwhile, 2018 was the year in which the number of deceased began to increase, adding 579 victims between the governments of former President Juan Manuel Santos (2010-2018) and the current one of Iván Duque.
In detail, according to the report presented this week by the Institute of Legal Medicine on «Fatal injuries of Venezuelan citizens in Colombia (2017 – April 2020)», since 2017 the number of deceased is counted at 2,061, divided as follows: 189 cases in 2017, another 579 in 2018, the maximum of 1,015 in 2019 and 278 in the first four months of 2020.
In its report, the agency detailed that of the total number of fatalities, 1,666 were men and 395 women; and of that total, at least 1,630 lost their lives in violent acts.
Regarding the causes of the deaths, Legal Medicine specified that 661 were homicides with firearms, 257 with sharp weapons, 81 crimes in fights, 334 natural deaths, 330 in transport events, 301 violent deaths from other causes and 97 suicides. .
With 390 deaths, the Norte de Santanderdepartment, which has the main border crossing with Venezuela, is the region with the highest figures, followed by Bogotá, where a greater number of migrants live, with 360 deaths.
The coastal departments Atlántico and La Guajira also appear with 183 and 168 deaths, respectively; Arauca, also bordering Venezuela, has 123 deaths, and Antioquia, in the northwest of the country, has 116.
They flee from Colombia
According to the immigration authorities report published on February 29, more than 1.8 million Venezuelans live in Colombia, a figure still well below the six million Colombian migrants living in Venezuela.
That report specifies that the largest number of Venezuelans would be in Bogotá, more than 361 thousand, which is about 20% of the total; and in Norte de Santander, with more than 209 thousand, equivalent to 11.5% of the total.
They are followed by the departments of Atlántico, with 168 thousand, and La Guajira, also bordering Venezuela, with more than 165 thousand; while in fifth place is Antioquia, whose capital is Medellín, with 150 thousand.
However, during the pandemic caused by COVID-19 and the vulnerability Venezuelans have experienced abroad, it is estimated that the number of Venezuelan migrants has decreased in recent weeks.
In the case of Colombia, Venezuelans have been left without a job and have been thrown out on the street for not having the resources so as to pay the rent. This has caused many of them to take the streets, parks and squares (plazas) to sleep in tents or cardboards while they seek to resolve their situation or return to their country.
Furthermore, they have become victims of xenophobia, aporophobia, and vulnerable to criminal groups and police repression by the Duque-Uribista regime.
This is why thousands of Venezuelans have decided to return to their country from Colombia; as well as other important nations such as Ecuador, Chile, Peru and Brazil, where the pandemic by COVID-19 is uncontrolled due to the inaction of their governments.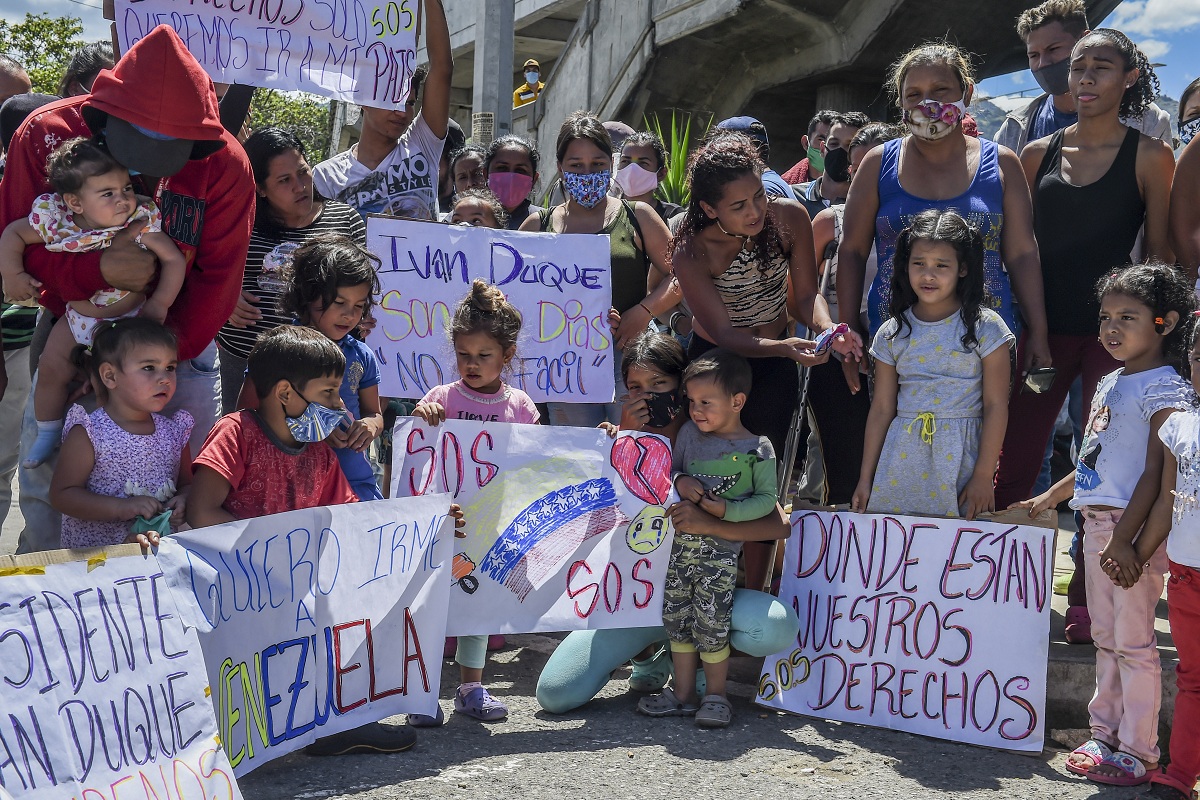 More than 50,000 Venezuelans have returned
The Colombian Foreign Ministry reported that more than 50 thousand migrants have returned to Venezuela. The Venezuelan health authorities have recorded, until Tuesday May 26, 476 positive cases of compatriots that were infected in Colombia and that are reflected as imported cases.
The same situation occurs with Brazil, Ecuador, Peru and Chile. In view of the vulnerability of these Venezuelans, the Government of Nicolás Maduro applies a sanitary cord in the border area to detect and isolate those who return, since they must complete a mandatory two-week quarantine in health centers and then isolation in their homes for another 40 days.
To help these Venezuelans, since the beginning of May, the Government has enabled humanitarian flights, in a new phase of the Plan for the Return to the Homeland (Plan Vuelta a la Patria), framed in the health crisis caused by the pandemic by COVID-19.
Likewise, Maduro reported that a fleet of 24 aircrafts were available «to go to Chile, Peru, Ecuador and wherever it is necessary to go, to look for Venezuelans who are desperately fleeing those countries due to the coronavirus and the 'corona- hunger'».
According to his deputy foreign minister for Latin America, Rander Peña, to activate these flights, «different coordinations» have to be reached with the governments of the region and «great efforts» by Caracas are required.
In addition, Venezuela remains one of the countries with the lowest incidence of community infections and with an average mortality per million inhabitants of just 0.4; since March 13 when the first two cases were detected, only 11 people have died, the last one on May 26, after more than a month without registering fatalities due to coronavirus.
Duque ordered to infect Venezuelans
Maduro denounced that the Colombian President, Ivan Duque gae the order to infect with Covid19 the Venezuelan migrants who return by the thousands, according to intelligence information and corroborated by testimonies of the compatriots who have returned.
«That is the order that Iván Duque has given in an unfortunate meeting, giving orders to successfully contaminate Venezuela with coronavirus», denounced President Maduro Moros.
«All these things that I say, I have evidence in hand» to corroborate, said the Venezuelan Head of State during a 'health working day', highlighting that while infections within Venezuela are maintained with a flattened curve behavior, the cases that come from abroad are exponentially increasing like in the case of Colombia, Brazil, Ecuador, Chile and Peru.
He confirmed that the infected Venezuelan migrants corroborated that while they were walking to return to their country, buses and vehicles suddenly appeared to take them to the border.
"From one moment to the next, they were put in vehicles, buses, they were given bags with muffins. They say they were healthy in the cities of Cali and Medellín, that they had not had contact with those infected and they presume that they were contaminated on the buses», said Maduro.
«I say to the people: we have to fight against the perversities that we face (…) Compliance is fair and mandatory because we will not let the evils of Iván Duque infect Venezuela», he said of the mandatory two-week isolation that is now required from these migrants.
For this reason, he recalled that the borders have been declared health emergency zones, due to the high level of contagion from Colombia and Brazil. In addition, epidemiological measures and the installation of military field hospitals with more than 3,000 beds have been reinforced.
Likewise, Maduro commented that the Colombian Defense Minister was upset that Venezuela has intelligence on the terrorist incursion that was prepared from his territory, as he announced that he will «investigate» those who leaked those data, a fact with which Bogotá accepts that it protects the mercenaries.
«He expressed his displeasure because Maduro, the Government of Venezuela, has so many recordings, videos, photographs and intelligence sources from Colombia. When I say it, it is because I have knowledge and have listened to the audios», said Maduro.
Lastly, the Venezuelan President added that the Duque-Uribista regime will not be able to hide its links with the mercenary plans promoted from Colombia. «We know how to do our job so as to defend Venezuela and the peace of the country», he said.
Apóyanos 👍
Buscamos [email protected] comprometidos con la información libre.
Con tu donación aportas a la sostenibilidad económica y existencia de este medio.
Procesado con
Reveniu
---