Risks 20 years in prison: A lawsuit against Piñera is declared admissible for crimes against humanity
The legal action also points to Chadwick, Blumel and the main authorities of the Chilean Police (Carabineros) and the Army
---

Por Alexis Rodriguez
---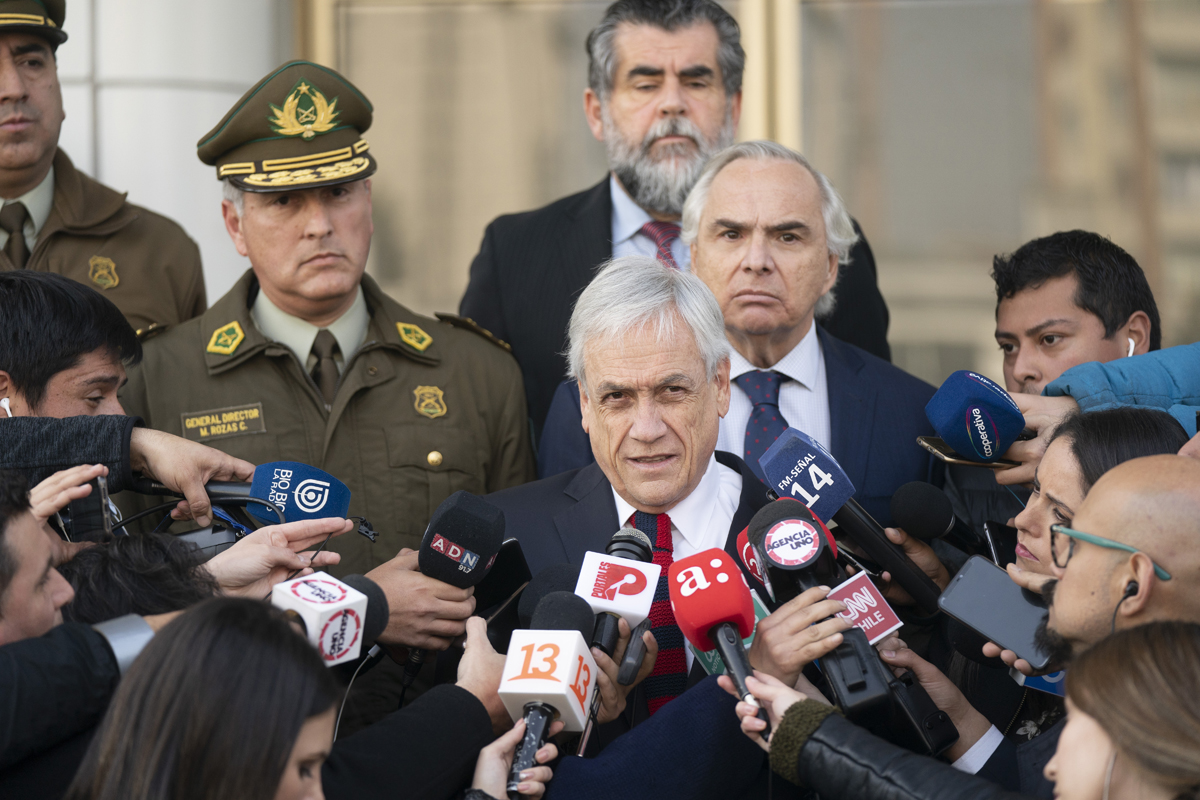 By Rocio Alvarez
On Tuesday, the 7th, a Santiago Trial Court admitted the lawsuit for crimes against humanity against President Sebastián Piñera filed by Senator Alejandro Navarro.
In his capacity as president of the Human Rights Commission of the Upper House, Navarro presented last Thursday the accusation in the company of victims of eye traumaas a result from the repression of the Government unleashed as of October 18 in Chile.
In addition, the interior ministers Andrés Chadwick and Gonzalo Blumel, and the generals of Carabineros and the Army – Mario Rozas and Ricardo Martínez, respectively – are also mentioned as responsibles for these violations of Human Rights.
The lawsuit specifically points to a violation of article 5 of Law 20,357 that typifies crimes against humanity, genocide and war crimes. Upon entering the legal action, the senator said that what he is seeking is Jail for Piñera and that he pays for his political responsibilities.
«He will be punished with imprisonment in any of its grades, the maximum degree being a penalty ranging from 15 years and one day to 20 years,» said Navarro.
The lawsuit ensures that there are pŕecedents to establish legal action, due to a «systematic and organized attack» against the Chilean population.
«This is a lawsuit that seeks justice, and justice in this case of Human Rights violations is prison for Piñera. It is the only way to repair to some extent the pain of the victims, of the mutilated, of those who are now blind", said the parliamentarian.

Hazte socio 👍
Con tu donación aportas a la sostenibilidad económica y existencia de este medio.
Elige cómo quieres aportar a la existencia y financiamiento colectivo de este medio!
Procesado con
Reveniu