Why Kim Jong-un's succession can unleash nuclear war
Kim came to power in 2012, after the death of his father and although due to his youth he lacked the experience of his ancestors in the political or military field, he was able to assume leadership
---

Por Alexis Rodriguez
---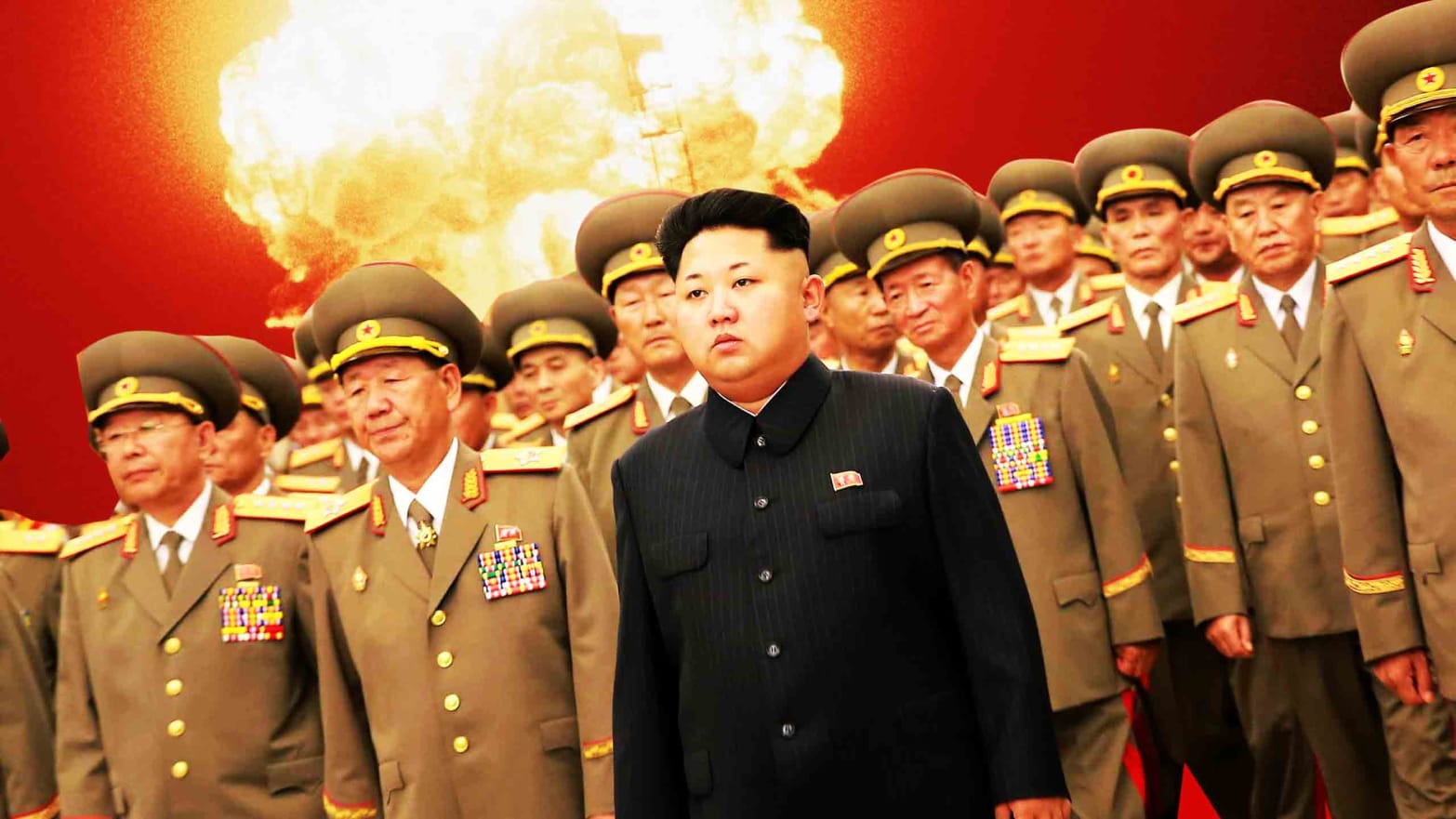 For two weeks without any public appearance of Kim Jong-un, the rest of the world had no clues about the whereabouts and health of the North Korean leader.
Speculation increased when the US portal TMZ published on Saturday that a top executive of a television channel in China claimed on her social networks that the North Korean president had died after presenting complications from surgery.
CNN and South Korean media claimed that Kim had a heart operation. A Japanese magazine assured that he is in a vegetative state. Meanwhile, the Reuters agency indicated that China sent a team of doctors urgently to treat him.
The truth is that none of this information has been confirmed and the official media of the Asian nation have limited themselves to transmitting messages from the President, sending greetings to the "workers who helped create the city of Samjiyon", without specifying how the leader addressed the workers.
For their part, western portals, television stations and newspapers have dedicated themselves to publishing various hypotheses and analyzing satellite photos that may provide clues to the whereabouts and state of health of the North Korean leader.
Given the rumors, one of the points that has generated the most interest is: who could succeed Kin Jong-un?
However, the transition in a country like North Korea is particularly significant, so determining who will hold power is not a trivial matter, since it could generate a war conflict even on a nuclear scale.
Kim Jong-un dynasty
Since North Korea is ruled by the Kim dynasty, successions have been going smoothly for three generations. The founder, Kim Il-sung, passed away in 1994, leaving his son Kim Jong-il, who was 53 years old, and who had been preparing himself for more than a decade.
Kim Jong-un came to power in 2012, after the death of his father and although due to his youth he lacked the experience of his ancestors in the political or military field, he was able to assume leadership
Kim belongs to the third generation of the 'Paektu' dynasty, which is named after the highest peak on the Korean peninsula. This lineage gives only direct family members the right to rule.
The top North Korean leader, 36, has not named a successor. Their own children are still young, and the surviving adults of the ruling family face potential barriers to their promotion.
However, most pools suggest that the leader could be succeeded by his sister, Kim Yo-jong.
Who is Kim Yo-jong?
The younger sister and right hand of the North Korean leader has become one of the most politically influential figures.
Smart and well identified with the government, her appointment would contravene the Confucian political tradition, which places women in a subordinate role in this type of succession.
However, at 32 years old, Kim Yo-jong has several notable advantages.
First, it would perpetuate the lineage of the Kim, the first communist dynasty in history. In fact, her father, Kim Jong II, was the first to notice her intelligence and saw to it that she receive top-notch training in Swiss schools, like her brother.
The second great advantage is that she knows the ins and outs of the North Korean state well, with a career that has led her to be responsible of the Propaganda Department and deputy director of the Workers' Party.
Kim Yo-jong has the full confidence of her brother, who even appointed her as a diplomatic envoy to South Korea in 2018.
Her presence did not go unnoticed during the Winter Olympics and she became North Korea's first female president to visit the southern neighbor.
She has also accompanied her brother to all the summits held with the US President, Donald Trump, and other political leaders in recent years.
One of the world's greatest leaders, such as the secretary general of the Communist Party of China, and president of the Asian giant, Xi Jinping, has praised her ability.
"She remains silent, hides behind the official belligerent verbiage and maintains an absolute adherence to the policy practiced by her brother", said La Vanguardia.
However, not all are points in favor of Kim Yo Jong. One of the big obstacles to her promotion is that she does not have military credentials in a country where the Army and the State are one.
The other point is her status as a woman, something that can detract acceptance among North Korean power elites, in which it is very difficult to find women who hold a prominent position.
It is also unclear whether the patriarchal elite will support a relatively young woman as the country's next "supreme leader".
North Korea is a Confucian country where authority and masculinity are respected. "She is Kim's most trusted ally, but no more than that",said international analyst Leonid Petrov, quoted by Page 12.
However, analyst Cheong Seong-Chang, from the Sejong Institute in South Korea, noted that "in the power elite in the north, Kim Yo-jong has the highest probability of inheriting power and I think that probability is higher than 90% ".
"North Korea is like a dynasty and we can see the Paektu lineage as royal blood, so it is unlikely that anyone would question Kim Yo-jong's seizure of power", he stressed.
Other possible successors
A male heir would provide the most conventional line of succession in a dynasty previously ruled by Kim's father, Kim Jong-il, and founded by his grandfather, Kim Il-sung.
Although South Korean intelligence said Kim married Ri Sol-ju, a former singer, in 2009 and is believed to have three children, none of them have been officially mentioned in state media and the eldest is believed to have been born in 2010.
Kim Jong-chol, the only surviving brother of Kim Jong-un, would be another possibility, but he has shown more interest in guitars than in politics. What little is known about him is that he studied in Switzerland and is a fan of professional basketball in the United States.
Interest of China, South Korea and the US
Beyond speculation, analysts agree on the need for South Korea, China and the United States to maintain a political status quo that does not pose a threat.
According to the journalist Leandro Dario, the three nations "are betting on continuing the course they have agreed with Kim Jong-un in recent years. Seoul seeks political and military cooperation and detente ; Beijing stability to avoid tensions on its border; and Washington the denuclearization of the peninsula".
The sub-editor of international profiles of Diario Perfil quoted Ramón Pacheco Pardo, a professor at King's College London and a specialist in North Korea, who stated that Seoul "has a realistic position and knows that short and medium term reunification is not going to happen. unless South Korea absorbs the North".
In the case of China, Pacheco said that Beijing would be interested, above all, in maintaining stability.
He recalled that Xi Jinping's relationship with Kim Jong-un is not extremely good, so China need not necessarily support the Kim family's continued political hold of North Korea.
"If, for example, a government of a military nature took the reins of the country, I do not think that China would care as long as there is stability", revealed Pacheco,
For its part, the United States insists on denuclearization, so for the analyst "the objective has not changed, whoever leads North Korea".
Pacheco said that the ideal for Washington "would be a peaceful transition towards reunification with South Korea, but the United States knows that this is not going to happen", he added.
For those three nations, the worst scenario would be a coup d'etat and the assumption of a military leadership ready to use nuclear weapons.
"For them, the fundamental thing, today, is to guarantee stability in North Korea. Its better somehing bad that is known than good that is waiting to be known", said Leandro Dario.
Military intervention and nuclear conflict
If the death of the North Korean leader does indeed occur, it is feared that a military response from the United States and South Korea may be generated.
Several analysts argue that the death of Kim Jong-un could destabilize North Korea, reaching the point of generating a civil war and a wave of refugees, so that Washington and Seoul could militarily intervene.
Retired General and former head of South Korea's special forces Chun In-Bum warned that succession can divide factions and unleash "chaos, human suffering and instability".
David Maxwell, retired colonel of the group of experts of the Foundation for the Defense of Democracies, agreed and told the Military Times that in the face of the physical disappearance of Kim Jong-un, " a humanitarian disaster will unfold in North Korea, that would add to the turmoil caused by the coronavirus pandemic".
In his view, the Popular Army units will compete for resources and survival and "this will lead to internal conflict between the units and could escalate into civil war", he warned.
Maxwell said that in the event of unrest, the United States and South Korea "may be left with no choice but to get involved".
"This alliance will have to be prepared to ensure and safeguard the program of weapons of mass destruction, nuclear, chemical, biological and reserve weapons, manufacturing facilities and human infrastructure (scientists and technicians)", he said.
"This is a contingency operation that will make Afghanistan and Iraq pale", he stressed, quoted by The Daily Mail.
However, he warned that more than 1.2 million North Korean military personnel on active duty and six million in reserve could be ready to protect their country from any foreign intervention, which could lead to a conflict of nuclear scale.