Anonymous returned and its revelations have sent shivers up the spine of the most powerful
The network of cyber activists accuses Donald Trump of being involved in the tycoon Jeffrey Epstein's network of sexual exploitation of minors, along with other famous personalities
---

Por Alexis Rodriguez
---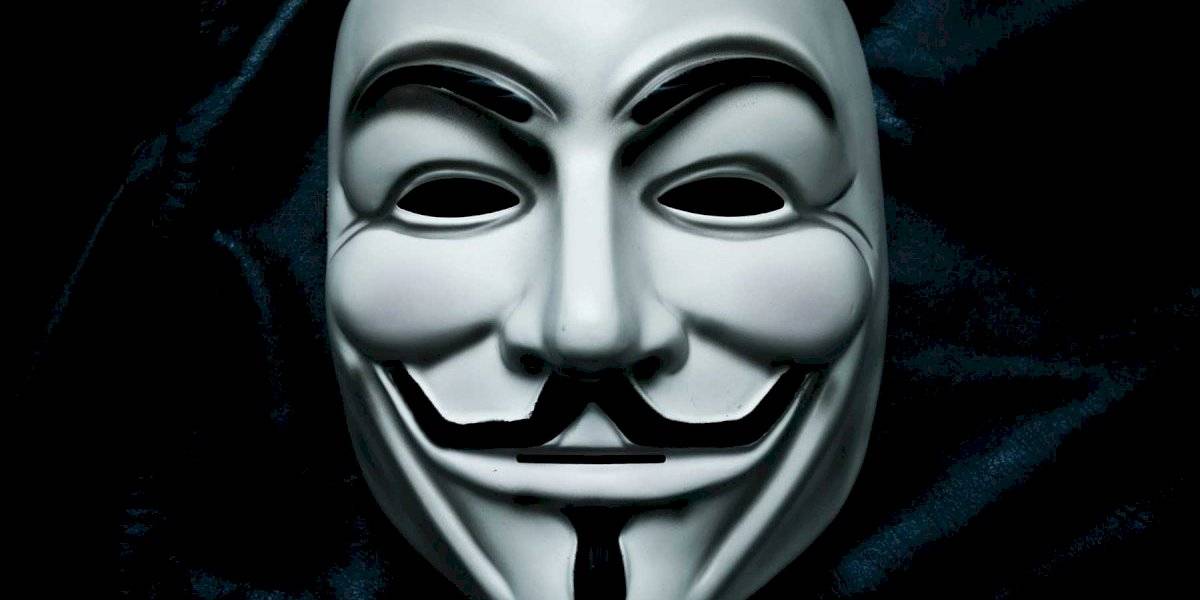 Anonymous promised to do battle and is following through, after the murder of African-American citizen George Floyd, asphyxiated by a police officer on May 25, the group returned to action after three years of silence, to send shivers up the spine of the members of the world's elites by revealing their crimes.
After Floyd's death, the international network of cyber activists published a message on their social networks in which they assure that they will reveal all the dark details of the 'procedures' and actuate of the Minneapolis Police, the city where the racial crime took place.
«Greetings citizens of the United States. This is a message from Anonymous. Officers who kill people and commit other crimes must be held accountable just like the rest of all of us. Otherwise, they will believe they have a license to do what they want», said the group in the video with which they returned to action.
The cyber activists carried out their threat and published a video on Facebook and Twitter in which they denounce that inside the police stations there are «criminals» protected by their own colleagues.
Despite the arrest and murder charge of Derek Chauvin, the agent who killed Floyd, the members of Anonymous do not believe that justice will be done, so they decided to take their own actions against the powerful that the police protect.
«We do not trust their corrupt organization to carry out justice, so we will expose many of their crimes to the world», they said.
They also removed the Minneapolis Police website and hacked Chicago Police radio by playing the song «Fuck the Police», reported La Vanguardia.
Later, they warned that they would disclose information about the crimes that both the US State and President, Donald Trump, have committed against human rights.
Trump and the Epstein Network
Following the murder of George Floyd, unrest and protests against police brutality against African Americans and minorities have taken to the streets of more than 30 cities in the United States, a country that was already being punished by the economic and health crisis caused by the COVID-19 pandemic.
Faced with the riots, Trump adopted an authoritarian tone, threatens military intervention and decided to declare as «terrorist» the anti-fascist Antifa movement, whom the far-right president accuses of leading the violence in the protests.
In response to the Twitter message in which Trump announced this measure, Anonymous accuses him of being involved in the tycoon Jeffrey Epstein's network of sexual exploitation of minors, who in 2008 was convicted but released just 13 months later.
Then, in 2019, he was arrested again and pleaded not guilty, but on August 10, 2019, he hanged himself in his cell at the South Manhattan Metropolitan Correctional Center, and although he was transferred to a hospital, he died, awakening suspicions and many questions.
«You had Jeffrey Epstein killed to cover up your history of child trafficking and rape», Anonymous wrote on Twitter, along with a link from another tweet that the group had posted in 2019, in which a file appears with a list of linked names. to Epstein.
The document in question is called «Jeffrey Epstein's Little Black Book». There are exposed names of people who allegedly attended events organized by the pedophile financier, including the president's daughter, Ivanka Trump, and his ex-wife, Ivana, reported El Clarín.
Trump allegedly traveled numerous times to Jeffrey's Island, where he exploited minors.
Also mentioned are personalities such as the model Naomi Campbell, former British Prime Minister Tony Blair, former New York Mayor Michael Bloomberg, actor Kevin Spacey or singer Mick Jagger, among others.
According to the network of cyber activists, the network of sexual exploitation of minors «is still very active».
Meanwhile, a furious Donald Trump responded to the allegations and expressed on his Twitter account that the «irrelevant media» are doing everything in their power to promote hatred and anarchy.
Diana of Wales was killed?
Another scandal that would be related to the plot of Epstein is that of the death of the Princess of Wales, Diana Spencer.
The OpDeathEaters account noted that, in reality, Prince Charles' ex-wife would have been assassinated so that she would not reveal the connections of members of the British Royal Family with the aforementioned prostitution network.
As detailed in the Anonymous documents, Princess Diana had discovered that several members of the monarchy circle and her own husband were involved in this plot of corruption and prostitution, and was determined to publicly expose the scandal.
In fact, Prince Charles kept a collaborator at his job, despite the fact that he had been accused of rape on numerous occasions.
Whether Anonymous's revelation is true or false, the truth is that Diana's ex-brother-in-law, Prince Andrew, Duke of York, had a very close relationship with Epstein.
In late 2019, Virginia Roberts, who since 2005 accuses Queen Elizabeth's son of sexual abuse, gave an interview to NBC and said that she had been forced by Epstein to have sexual relations with the Duke of York, when she was just 17 years old. .
In this regard, Andrew denied everything through a statement published by Buckingham Palace, but later, he renounced his duties as a member of the Royal Family.
Killed so as to hide a pedophile ring
In its reappearance, Anonymous revealed that the tragic deaths of celebrities such as Avicii, Michael Jakson and Paul Walker were not suicides or accidents. They were killed because they had information about the network of sexual abuse of minors.
According to cyber activists, the renowned dj Avicii did not really commit suicide but was assassinated for having information about the network in which Donald Trump allegedly participated and that he even leaked this revelation in some of his videos, such as «For a better day».
The group also leaked an alleged audio in which Michael Jackson reveals that he feared for his life, before his death on June 25, 2009. Official information indicated that the singer suffered a cardiorespiratory arrest.
«I can't talk about it on the phone. I don't know what will happen to me but I feel it in my soul. Only God knows. They can shoot me, they can stab me, they can frame me, and they can say I had a drug overdose. They can do many things», can be heard on the recording of the former King of Pop.
In the case of Paul Walker, although the official version is that he lost his life by speeding in his car, the Anonymous network indicated that the actor had several foundations and received information about the prostitution and child trafficking network. That's why they sought to silence him causing the accident.
The return of Anonymous
Anonymous emerged in 2008 and manifests itself in protest actions in favor of freedom of expression, access to information, independence of the Internet, and against copyright societies and all government censorship systems.
The group became famous for wearing a mask similar to the one used in the 2005 film «V for Vengeance», and for their motto: «Knowledge is free. We are Anonymous. We are legion. We do not forgive. We do not forget».
The network of cyber activists is not linked to any political party nor does it have a known headquarters. Geographically, its members – it is not known exactly how many they are – are distributed around the planet.
Its mission is to reveal confidential and top-secret data and information from both governments and private companies that harm and affect society. In fact, its members have hacked multiple websites of government institutions, agencies, and other corporations and entities.
For three years, the group of cyber activists has not appeared with such forcefulness on social networks, but in the case of racism and violence that outrages the world, they decided to return with force and warned that they will continue with their revelations.
Apóyanos 👍
Buscamos [email protected] comprometidos con la información libre.
Con tu donación aportas a la sostenibilidad económica y existencia de este medio.
Procesado con
Reveniu
---